About Reno Attorney,
Sean Rose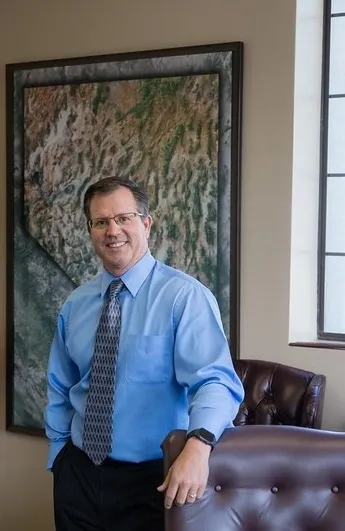 Nevada Heritage
Sean P. Rose is a 5th-generation Nevadan. His maternal ancestors, the Hammersmiths & Steels, settled in the Reno/Sparks area in the 1850s. His paternal ancestors, the Bordas, were Basque sheepherders and settled in the Minden/Gardnerville, Nevada, area in the 1870s.
Because of his family's long history in the area, Sean has contacts with many prominent local professionals. Consequently, he is able to obtain their assistance on his cases to his client's benefit.
Community
Sean is active in the community, having coached multiple youth sports teams and serving as a board member of youth sports organizations, including The Reno Ballers (an association of the Boys & Girls Club of the Truckee Meadows), Sierra Youth Football League, YMCA recreational basketball, Reno National Little League Baseball and High Sierra Soccer. In addition, in approximately 2013, Sean founded, owned, and operated the Reno Elite Basketball Academy, an AAU non-profit traveling basketball program for high school-age players. Sean currently sits on the board of directors for Katie Grace Foundation.
Personal
Sean has been married to his college sweetheart for almost 35 years, and they have two children. In his spare time, Sean enjoys being with his family, traveling, and participating in various sporting activities. In the summer, the Rose family can usually be found at their home at Lake Almanor boating, wakeboarding, wake surfing, water-skiing, and relaxing. In the winter months, Sean and his family enjoy traveling to warm tropical locations to escape the snow or spend time skiing/snowboarding at their favorite local resort, Mt. Rose.
Bishop Manogue Catholic High School, Reno, NV — 1983
The University of Nevada, Reno – 1989
Bachelor of Science degree in Business Management.
Golden Gate University, School of Law — 1994
Graduated number 11 in a class of over 150 students.
Participated in a judicial externship with the Nevada Supreme Court, working for the honorable Justice Clifford Young. As part of the externship, Sean also participated in Golden Gate's Bar Review program.
Work Experience
During his law school years, Sean worked almost full-time for a pre-eminent plaintiff's personal injury firm in San Francisco, California. It was during this job that he developed a love for this area of the law, as he found it extremely rewarding to utilize his legal skills to help people who had been seriously injured or who had lost a loved one.
After graduating from law school, Sean went to work for a large firm that practiced in numerous areas of the law, including plaintiff's litigation. After working for the firm for about two years, the firm dissolved, and Sean joined with three other attorneys to form a new firm – Lyle, Murphy, Whitehead & Rose, Ltd.
Because of Sean's desire to focus his attention on the plaintiff's personal injury and insurance bad faith, he left the firm in 1998 and opened his own office, Rose Law, where he has remained ever since.